Traveling is fun and exciting. You get to experience lots of new things and enjoy every bit of it. From planning to getting things actually done is indeed a fun thing. But, what is that thing which is not so enjoyable throughout this process? You may have guessed it right, it is PACKING! Literally, packing is such a daunting task which is why travel packing tips are always welcome.
This is because you have to make sure whether everything is in place or not. Moreover, to increase your difficulties a bit, most of the airlines now don't allow certain things and many of them charge you around $25 or so if your baggage is oversized. So, there are a lot of things to worry about when it comes to the packing part.
However, you do not need to panic, we got you covered. In this blog post, we are about to give you the top 15 travel packing tips and tricks that may help you in the process of packing. So, let us not waste more time and jump right into our top 15 travel packing tips and tricks for you, let go!
Planning and making a checklist
Most people pack things that they would not use even once during the trip. For example, if someone has to stay at a place for only 1 week around 7 to 8 shirts would be enough to pack, however, what people do is pack around 15 to 20 shirts.
So to avoid such kinds of mistakes, our number 1 travel packing tip would be to plan ahead and make a checklist of the most important things. This will not only help you avoid overpacking but would also assist you in making sure that all-important things are packed and are marked checked, such as your passport! 
This travel journal from Aliexpress may be helpful for you if you want to make a checklist. 
Roll your clothes when packing them
Our second travel packing tip is to make sure you roll your clothes instead of folding them. This will have two benefits. First, it would help to prevent crease. You would not have to iron your clothes after you reach your destination.
Second, it will create more space and you would be able to pack more stuff easily. You can now easily pack shoes and other odd things with more space. Amazing, right?
Use packing cubes to keep your stuff organized
If you are a person who loves keeping things organized, then this travel packing tip is going to be helpful for you. Using packing cubes will keep your clothes and other items well managed and organized, as they will be kept separated. Moreover, if you want to find one particular thing, you can easily detect it with the help of these packing cubes and no time will be wasted. Easy and organized, isn't it? 
In addition, if you want to buy packing cubes of good quality, click here to get the best price. 
Prefer wrinkle-resistant fabrics when traveling
This is an important travel packing tip because as we discussed above, clothes get wrinkled when you unpack them when you reach your destination. To avoid such things, it is preferred to pack wrinkle-resistant fabrics.
Moreover, in case you choose the stretchy fabric and they get wrinkles, they will soon disappear, quicker than the cotton. In case you are traveling winter, you can go for wool. Wrinkle-free clothes would not just save your time from ironing them, but will also make you feel comfy while traveling.
Be picky when choosing a luggage
The fifth travel packing tip is about you being picky while choosing the luggage. It is important to be picky while opting for important things, and your luggage is one of the most important things when you are traveling and packing stuff.
Choose luggage that is easy to handle, lightweight, having built-in compartments or shelves, inexpensive, but of great quality. Buying expensive, huge, and heavy luggage would be of no benefit as it would overburden you and will make you pay extra at the airport. Or in worst case scenario, it might get lost on the airport. Therefore, go for luggage with the above-mentioned qualities.
If you want lightweight and good-quality luggage, click here.
Placing the heavy items at the bottom 
To keep your luggage stable when it is upright, you should make sure that heavy loads and heavier items are at the bottom or at the base right above the wheels. People do face such types of problems when they are traveling and are not able to keep their luggage upright. So remember, the only solution is to put heavy items at the base. 
Also, make sure to check out which travel accessories you should definitely pack based on your zodiac sign. 
Keep the items you will need the most at the top
Our seventh travel packing tip would be to keep all those items and stuff at the top of your luggage which you will be needing urgently. As soon as you land you will be needing many important things to be right on the top of your bag to avoid any hassle, so keep them on the top.
In addition to this, if you want an outfit urgently because you want to go somewhere as soon as you land, keeping it at the top would save your time. By the way, if you want to weigh your luggage, buying this luggage scale from Amazon will be a good investment. 
Try to keep your clothes fresh
When you are on a long trip, try to make sure your clothes smell fresh as being inside the suitcase for a long time may make them smell bad. To make them smell fresh, you can purchase fabric conditioner sheets here, or use the scented drawer liners.
If for instance, your clothes get dirty or smell bad, the first thing you would have to do when you reach your place would be to clean all those clothes and that is quite a challenging task, especially when you are tired. So make sure to use those fabric conditioner sheets.
Avoid packing extra stuff 
Our ninth travel packing tip would be to advise you not to overpack your bag. Yes, it is essential to not pack extra things because of the fact that most of those will be not used and secondly that extra stuff may increase your luggage's weight, which will as a result cause you to pay extra. Therefore, be attentive while packing, and put in only a limited number of items.
Pack your gadgets the right way
Another one from our travel packing tips is related to organizing your gadgets while you are traveling. As we discussed above how important it is to organize your clothes, managing your gadgets and electronics is also very crucial.
To do that, you must purchase some special bags for your gadgets like this one that you will find here. Your electronic stuff would be kept safe and well organized in it, and if you want any of them, you can easily get it without wasting much time. 
Avoid packing books
There are two reasons why you should not pack too many books. Firstly, the books are quite heavy and can add lots of weight to your luggage, which would resultantly increase the baggage fees at the airport.
Secondly, wherever you may travel, you would not read much. You will be busy traveling and visiting places, and most probably you would not get much time for reading. If you still want to read, you can download books on Kindle or Xiaomi ebook reader. That will be the best way to save space and avoid the weight of luggage to increase. 
You can find the Xiaomi ebook reader here.
Do not forget to pack the first-aid kit
When talking about travel packing tips, we should not forget about packing the first-aid kit. There are many possibilities of something unfortunate to occur, and in that situation, you have to make sure you have got yourself covered. In any case, the first-aid kit is the most essential thing to be in your bag while you are traveling. 
To buy the first-aid kit, click here.
Buy a small backpack
It is quite possible that you may want to go shopping when you reach your destination. You should then buy a small backpack like this one from Aliexpress. As it will be of small size and would weigh less, you can easily bring it with you and pack it into your luggage. 
Before you head towards the airport, weigh your luggage
To avoid any mishap occurring at the airport, try to weigh your luggage before you head towards the airport. It is a helpful travel packing tip as this would allow you to get rid of the unnecessary things beforehand so you can avoid paying extra fees at the airport. You can buy this luggage scale.
To find some other cool travel gadgets like this one, check out our other blog post here where you will find the best travel gifts available on the market.
Bring something to keep you warm on the airplane 
The last travel packing tip would be to be aware of the temperature most airplanes have. No matter what weather or condition it is outside, the temperature in planes can be really low and you can feel uncomfortable.
However, no need to worry. You can bring with you a warm scarf and that will keep you warm throughout your journey. It can be easily packed as well, and as mentioned earlier to keep important things at the top, you should have that warm scarf at the top of the bag, so that you can quickly take it out. 
P.S. If your flight is long then chances are that the stewards will give you a small blanket.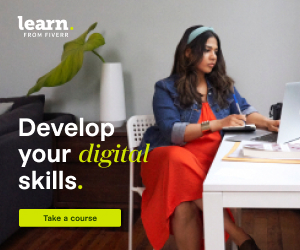 Final Thoughts
We hope that after you follow these 15 travel packing tips, you won't face any issues while packing stuff for traveling. Keep in mind that you shouldn't overpack, but you also should be careful to not forget something that is important like your passport, camera, charger, medications, mobile phone, etc. Have a good day and happy packing!