New Year's Eve is perhaps the most celebrated night of the year. Each year on the night of 31th of December, people from all around the Globe are saying goodbye to the old year and welcoming the new one. However, due to the decorations and celebrations, some places are better to celebrate New Year's Eve than others…
Here are the top 5 most festive New Year Eve's cities in Europe:
Berlin

If you want to party wild on New Year's Eve then Berlin is the city to go. From the Brandenburg Gate to the Victory Column, Berlin's city center is transformed into a huge wild party. Music stages, party tents, cool bars, tasty food and, of course, a huge firework when the New Year will finally arrive – Berlin has it all!

It's true that Vienna has one of the most beautiful Christmas markets in Europe and, of course, it also doesn't fail to amaze when it comes to New Year when the Christmas markets are transformed into New Year's fairs. To be more precise, make sure to follow the Silvesterpfad (New Year's Trail) and make sure to taste the best of Austrian specialties along the way. Nevertheless, what makes this experience so spectacular is the one of a kind opportunity to celebrate New Year's Eve while listening to the concert of the Vienna Philharmonic Orchestra on the big screen placed in front of the City Hall.
Brussels

If you are into clubbing, then Brussels makes a great match for you. There is where you can go and celebrate New Year's Eve in more than 10 clubs and venues which host parties under the name "Happy Brussels".
Or if you are more into more calming, but yet festive atmosphere then you can head up straight to the Grand Place and enjoy chocolate, beer, and other Belgian specialties.
Oh, and when you wish New Year to someone in Brussels, make sure to give the person the traditional three kisses on the cheeks just like Belgian locals do!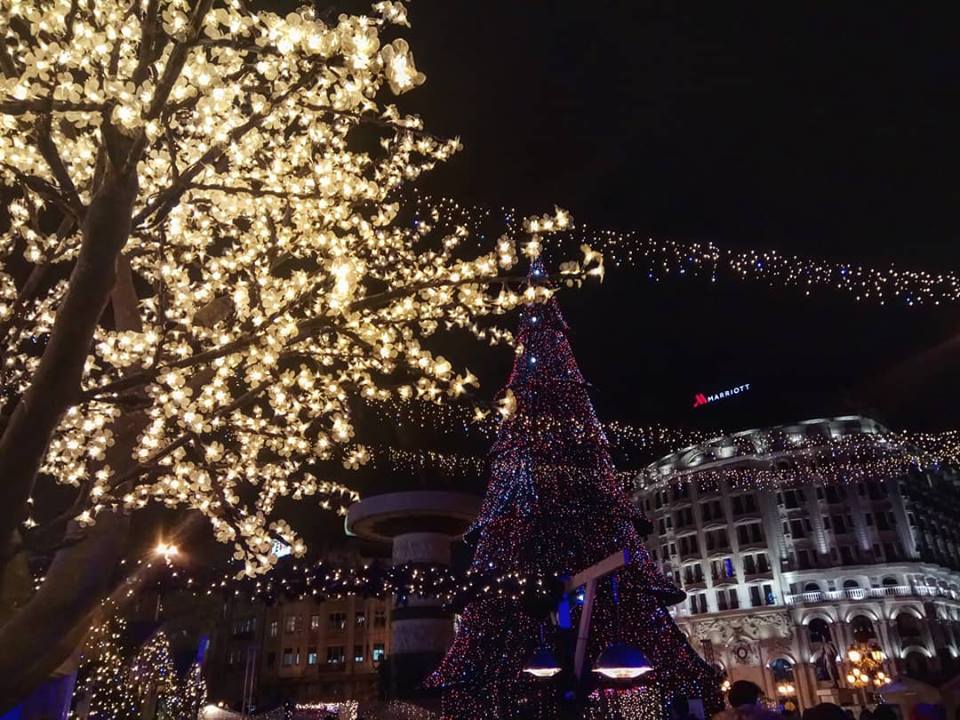 Macedonia is known for a country where euphoria is way higher for New Year's Eve than Christmas' Eve (celebrated on January 6th) and that's exactly what makes their capital a perfect destination for this occasion.
This year Skopje is also home of Winterland, a Christmas' market situated on the main square right next to the popular statue Warrior of Horse. Luckily, this Christmas market will be there till January 7th so if you decide to spend New Year's Eve where you would have the chance to take some pics with the wonderful Christmas tree, drink some authentic Macedonian hot wine, eat some hot-dogs and donuts while listening some of the best ex-Yugoslavian musician performing their greatest hits.
Belgrade

Belgrade is literally New York City on the Balkans – it never sleeps and even less on New Year's Eve. Not only it has a number of concerts around the city where you can see some of the biggest names of the Balkans music scene, but you can also enjoy the Christmas atmosphere of the Christmas markets located in the city center.
Yet if you want to experience Belgrade from another perspective right in the 'craziest' night of the year, then make sure to go to cruising through Danube and Sava rivers! You'd never forget it!