Leading a life as a digital nomad, it's an idea that may have crossed yours or someone else's mind who is willing and has a dream to spend a life without worries and full of freedom. That's why you have come across this article that has listed everything you need to know in order to become a digital nomad.
However, there are certain questions and queries regarding this topic which you might want to clear before even planning to pursue your career and continuing your life as a digital nomad for the rest of your life.
In this guide, I will help you in deciding whether you really want to become a digital nomad or not. After that, if you are really sure you want to pursue your life as a digital nomad. I will provide you a step-by-step guide on how to become a digital nomad.
Indeed, there is a lot of fun attached to being a digital nomad. You get the opportunity to travel the world and simultaneously earn the money in order to finance your lifestyle. Your job is location-independent and so are you. What else could you ask for?
The truth is that I don't consider myself as a digital nomad as I don't travel as often as I would like to, however, in the last 6 years I have been working remotely, both as a freelancer and full-time. Therefore, I believe I have some great tips that I can share with you.
However, before anything else let's first discuss what a digital nomad actually is.
Defining a Digital Nomad Lifestyle
In order to become a digital nomad, you may need to be aware of the term "Digital Nomad" and understand what it actually is. That's why let's first clear out all the doubts and answer the following question.
What is a digital nomad?
Basically, digital nomads are those people who take the help of telecommunication and technology to perform their job. They are location-independent and have got jobs which are also location-independent. They can live wherever they want in whatever city or country, and also do the job from there.
You can work from a library, a coffee shop, at the beach, at home or at a restaurant. It is not necessary for you to be physically available at an office. That is what a digital nomad is. 
The only requirement you may have is a good internet connection and a good quality laptop, which you can buy here from Amazon. Additionally, make sure to get yourself a nice travel laptop backpack as you will travel and you sure don't want to break it just when you need it the most! I recommend this travel laptop backpack from Amazon. Or have a look at the following ones:
Now let's jump into further details! 
Sources of Income to Finance Your Digital Nomad Lifestyle
Now that you know what a digital nomad is, it is important to identify your source of income in order to become a digital nomad. Digital nomads finance and support their nomadic lifestyle through the income they earn while they are working and traveling.
If you don't identify your primary source of income, it may become difficult for you to pursue a nomadic lifestyle and become a digital nomad. Nevertheless, don't worry! The truth is that nowadays the options are endless!
Work for a Company That May Allow You to Work Remotely
You may find a company that is searching for people who can work remotely. You might think that it is difficult, but in reality, it is not if you are searching for remote jobs on the right place and right way. 
Here are some job-listing pages where you can easily find yourself a remote job:
Another super important thing to ensure that you will get a remote job or any job, in particular, is to have a stunning CV or resume. The best thing is that contrary to what many people think, having an eye-catching CV or resume doesn't really require you to be both a great writer and a great graphic designer.
All you need to have is just the right resources and that's why I invite you to join my Udemy course where you will learn how to create a resume and CV with ZERO writing and graphic design skills.
However, if you are already working for a company and are getting good pay, you should not leave that. Instead, you should try to convince the company you are working for to allow you to work remotely and make your position remote. Trust me, in recent times that's not an issue at all!

Become a Freelancer
Freelancing is a great option and I know it first-hand because I am a freelancer myself.  You can find clients on freelancing websites and platforms such as Fiver (where I am working myself) and offer your digital services to them. They may pay you super high if they are impressed by your work.
In addition to this, you can work for multiple clients at a time and increase your earning and income. The best thing is that you truly are your own boss and you get to decide on which projects and with which clients you want or don't want to work! 
In terms of payment methods, it is best if you have either PayPal or Payoneer as they are the most common ones between freelancers.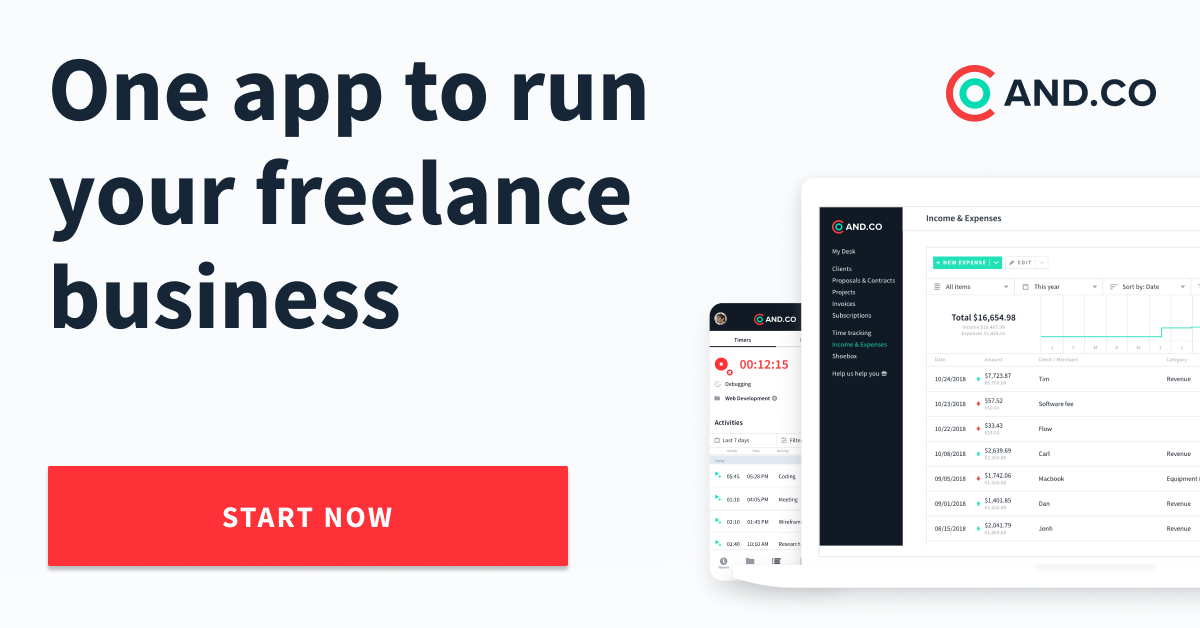 Create a Passive Income
This option might be the best option ever as no income is better and more stable than passive income. However, before anything else, let's first clear things come.
What is the difference between active and passive income?
As the terms suggest themselves, active income refers to receiving funds by actively working while passive income refers to receiving funds with little or no effort at all once you have all set.
The best sources of passive income are creating online courses, writing a book and selling it, creating and monetizing a blog, etc. Speaking of that, if you want to become a travel blogger then here you will find all the necessary guides.
Start Your Own Business
Obviously, this one is not really an easy option, but maybe it's worth considering. Basically what you should do is decide what product or service you want to offer and start the business. Once it starts going well, you can hire a great CEO that will take care of everything while you are traveling.
You may also think about new ideas and take help from the internet to promote your business. Additionally, you can make your own website and sell your stuff there, or you can prompt your products or services on social media platforms. Trust me, you can earn an ample amount of money by doing your own business, and support your nomadic lifestyle. So don't discard this idea right away especially if you have the budget!
Another option is to start a business that is directly related to your digital nomad lifestyle like becoming a travel photographer. In fact, if you want to learn more about that check out this guide I wrote specifically on that topic.
How Much Money to Save Before You Become a Digital Nomad
Unfortunately, I can't tell you the exact amount about how much you need to save before you become a digital nomad as it varies from person to person. Some may spend relatively less and some may have a lot of expenses.
It depends upon various factors as to how much you should save. For example, if your habits and lifestyle are like traveling and visiting expensive places more often, you may need to save a bit more. 
Another factor is the place or the country where you are going to stay. There are certain countries which are less expensive and there are countries which are super expensive, therefore chose wisely.
If you can save more and are sure that you can live in an expensive country, you may go for it. This page may help you identify the places which are most expensive to live in. Whatever amount you save, you should make sure it will cover most of the needs and at the end of the day, you are completely tension free.
Keep in mind that the most important things for which you may need to save enough money beforehand are: 
Rent for your new apartment 
Emergency needs 
Medical and health-related issues 
First few months while you get used to the lifestyle
Food and utility expenses 
You may now have an idea about how much money you should save initially that would be needed as you start your journey to becoming a digital nomad. It is essential for you to calculate your expenses beforehand and save money accordingly. 
Choosing the Right Destinations
Now, this is the most exciting part of the entire journey– the moment to choose where to go and start the mega task in order to become a digital nomad.
I would advise you to choose a destination that attracts you the most as now you have sorted out where your income will be coming from and you have saved enough money.  Assuming that you have probably calculated the living expenses of that country – you are good to go!
Still, if you believe that the initial income may not be enough and your savings are also not so high, then you must choose a destination which will be least expensive but you will be happy there.
Identifying Your Housing 
Apart from choosing the country where you will be traveling, it is also important to identify your housing. You should consider living at a place which will be cost-effective and has got access to everything important.
You may decide to live in a rented house, apartment, or even in your own RV or campervan! Even though you would not live for a long period at a certain place, but still, to enjoy and work more efficiently you need to choose a place which feels like home and is comfortable. So keep that in mind!
Additionally, your temporary home must have a kitchen, comfortable rooms, bathrooms, and a good space where you may work or exercise if you need it. If you are really short of money and can't afford an apartment initially due to fewer savings and income, then you could go for hostels.
They are usually cheap to live in and also they also have certain basic and important things like the kitchen and washroom. You will probably also get to meet new people which will increase your social circle and it will be a whole new experience as they most likely would share the same interests as you. Living in a hostel might be a fun thing to do and you might make some friends for life!
If you want to learn more about living in a hostel then make sure to check out this video:
By the way, if you are thinking of making vlogs when traveling, you may like buying a vlogging camera like this from Amazon. And if you don't think of doing that then at least consider it as those are memories worth capturing!
Other Things You Should Do Before You Become a Digital Nomad
We have decided on the important factors and the destination you are going to travel when you get to become a digital nomad. But now is the time to highlight some other important things you should do before you prepare to travel as a digital nomad.
Discuss it with your family and friends
Before you pursue your career and lifestyle as a digital nomad, it is important to talk with your family and friends and discuss with them important things regarding your plans. They might help you emotionally and financially as well. 
Another thing to consider is that at first, they might not understand you especially if they are older and there was no such thing as digital nomads back when they were young. Or they might not receive it well as they can't bear the fact that they are not going to see you every day as they are used to. So my best advice is to be patient and answer all of their questions.
Set Some Goals and Stick to Them
It is important to set your goals and draw a pathway on which you want to go and achieve success. Figure out your motive.
Is it traveling in what you are truly interested or is it the freedom of work and life that excites you more? Where will you be seeing yourself in the coming years? Ask these questions from yourself and draw an action plan depending on your goals. Lastly, make sure to stick to them!
Apply for Visa
You should realize that there are some countries where you need a visa or it takes a lot of time to get it. Therefore, you must apply for a visa to the country where you have planned to travel beforehand especially if you will be staying there for a longer period of time. It will surely save you a lot of time and trouble.
I know that it isn't necessarily the fun part of this journey, but it is the most essential one so don't forget to do that!
Buy Your Ticket and Officially Become a Digital Nomad
Finally, your dream to become a digital nomad is coming true. Buy the ticket for the place you are going if you don't go with your own car, RV, van, motorcycle, etc. Your savings and income will help you decide your way of getting to the first destination of your nomadic lifestyle!
Final thoughts
The journey of becoming a digital nomad is not necessarily the easiest one, but it is definitely something worth doing if that's what your heart desires. In fact, I would suggest you take a look at this traveler's guide on Amazon that you sure would need before you start your nomadic life.
Remember, being a digital nomad or working remotely from the place you want to is the definition of freedom of the 21st century. You will finally get to meet the world and along with that the freedom that you sure won't experience sitting in an office from 9 am to 5 pm.
Make sure to make a lot of friends, learn new languages, and make memorable memories that will bring you a smile on your face in the future. Have a safe journey and successful career and lifestyle ahead as a digital nomad. The world awaits you. Good luck!